A.J. Mahari is a Counselor, an Author, Trauma Recovery Coach a Ex of BPD NPD and Codependency Recovery Coach,  A.J. also is a Life Story Coach – a methodology that helps clients re-frame life narratives and rewire their brains. A.J. Mahari, specializes in helping Narcissistic Abuse Survivors whether the abuser was someone with Borderline Personality Disorder, Narcissistic Personality Disorder, Anti-Social Personality Disorder or any co-morbid combination of Cluster B. A.J. Mahari also helps those with Codependency or Complex Post Traumatic Stress Disorder (CPTSD) in recovery. 
A.J. also helps people with personal growth and development and other everyday types of issues that people, from time to time benefit by talking about, setting goals, career, life, relationships and changes wanted and needed in people's lives.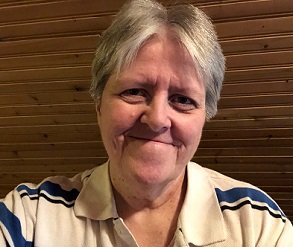 A.J. Mahari has been working as a Counsellor, Life Coach and Trauma Recovery Coach, with, among others, Narcissistic Abuse Survivors online since 1995  online and 5 years prior off-line –  3 decades (30 years) of professional experience in helping those with PTSD, CPTSD, codependency, inner child healing, unresolved childhood issues, the pain, the neurobiological effects – autoimmune diseases – of Narcissistic Abuse and/or Borderline Abuse to heal and change their lives. Are you trying to Survive A BPD Relationship Breakup? A.J. is an expert at helping people with this multiple layered recovery journey from the relationship and from codependency.
A.J. Mahari was "raised" in a Dysfunctional Narcissistic Family of Origin. Enduring Narcissistic Abuse from birth until the age of 30 when she went full no contact from her entire Family of Origin.
A.J. Mahari, herself, was the child of 2 Cluster B parents both deceased now. (update Sept 2021)
A.J. also had a partner in 2004-2006 that was a Borderline/Narcissist and alcoholic. While that relationship was a relatively short one, around a year, A.J. says, "It took me two years to recover from that traumatic abuse – that trauma bond. This person was in a position of authority and groomed and abused me and it took me a while to understand what was happening to me personally. They can so easily fool us, especially that first one in an adult relationship. I was re-traumatized by being invisible. Her failure at every turn due to lack of empathy. Giving love only to be abused in return. Not having anything I ever did, gave, or offered be anywhere near good enough. To being actively gaslighted for most of a year, made to believe everything was my fault, full of self-doubt, toxic shame and toxic guilt. I had been groomed and it was her doing and not my fault. I felt so traumatized and hurt and yes these wounds would intersect with well-healed wounds from childhood and some not so well-healed. I had horrible anxiety and so many Emotional and Somatic flashbacks. (CPTSD) It was a very painful and difficult journey. It was fraught with her demands, petulant child-like behaviour and of course, (as I now am super clear about) her convincing me for a time that all she was doing to me was what I supposedly did to her. I ended the relationship. It was after this relationship, that, I, like so many abused by Narcissists (or other Cluster B's or co-morbid ones) came face to face with my own issues of codependency, that despite having worked on those issues a lot previously, still needed more work and I had to rise to the challenge of that recovery work as well. The pain left me no other choice. That was a silver lining gift in an otherwise abusive nightmare. That, and that I learned to stop any and all reaction to the way she would set me up to fail me in empathy and punish me with that at the same time."
A.J. Mahari, is a survivor of massive trauma in her childhood (even cult abuse) and despite it all she has been able to find a core resiliency that meant not having to go back to "ground zero" with being re-traumatized in that relationship in adulthood. Just as she did not stay stuck (after age 28) in the early childhood trauma she worked hard on in therapy starting at the age of 16 of her own free will against the "parents" demands that she not ever see a therapist. If you are a survivor of childhood Narcissistic and/or Borderline abuse, and have Codeepndency please know that you can heal and you can find way home to "self" inside and live the life that you so deserve in spite of and yet also because of who you will come to know as you open or continue to open to your healing journey.
---
Quick Links to help you navigate some of this site.
Each person needs to find their own voice, and not live by the programmed taken on inner critic voice of any Narcissistic abuser. It isn't easy, it takes time, and the journey begins with the choice and conscious awareness that you want, need and deserve to be free of all of that pain and trauma.
My services are best described as Coaching, relating to my clients, as one who has been there, and who understands, with a background in formal education in Social Work, Psychology, Religious Studies, Sociology, Philosophy and Applied Communications – Radio, Television and  Journalism. I do, however, prefer to work with clients in a very personable, egalitarian, way that is down to earth. I specialize in many modalities and because I tailor them to each client, a specific modality, or an eclectic modality approach, I discuss that with you if you want to contact me to ask more, or in beginning to work with you as a client. I join with my clients on their journey, to help as I can, educate in whatever way will help, as someone who is a kindred spirit and who knows first hand what you so need to have understood, learn more about, heal, and be validated and supported in that process. Every narcissist leaves all their victims (who become survivors) feeling "crazy" like it IS you and NOT them, that is not the truth. You may still believe that, however. please know, if you don't yet, that being abused by any (or multiple) Narcissists (Psychopaths or Borderlines or some combination thereof) is not ever your fault. Narcissists actively gaslight their targeted victims to feel crazy and at fault. You are not crazy, and it most certainly is not your fault.
A.J. Mahari Specializes In:
Quick Links to help you navigate some of this site
© A.J. Mahari, 1995-2021 – All rights rights